Congratulations to all our SDC Company Dancers who participated in Rainbow Competition! We had a blast!
Highlights include:
Divisional Wins for: Talia and Grace ("A Team"), Georgie and Devin ("Rock This Town"), Kayla ("Falling Slowly"), Teen Hip Hop ("Monsters, Inc"), Senior Tap II ("Bounce Me Brother With A Solid Four"), and Senior Jazz ("Money")
Top 5 In Division for : Brooke N ("Mad Hatter"), Lexie H ("Happy"), Teen Jazz II ("Grace") and the Minis ("Bookworms")
Video of the Year for Starz of Tomorrow: The Minis ("Bookworms")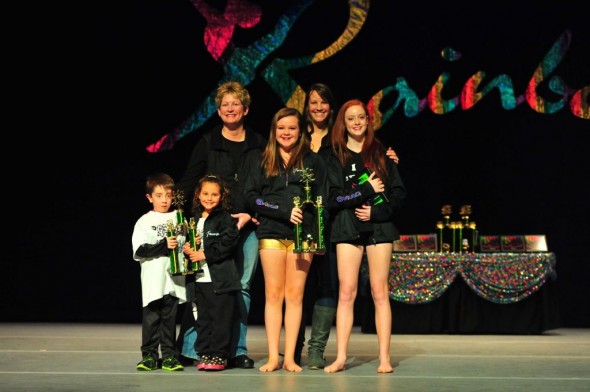 Georgie and Devin with their teacher Miss Stephanie and Grace and Talia with Miss Christy – winners of High Point for 8 and Under Duo/Trios and 9-12 Duo/Trios. Congratulations Dancers!