CONGRATULATIONS 2015-2016 COMPANY!
WHAT AN OUTSTANDING SHOWING AT NATIONALS!
The GSSD Company had 6 Dances featured in the Final Showcase at Nationals (The most of any studio at Nationals, and the only studio to feature dances in all 3 Divisions), and took home the Title for Division One with "Boogie Woogie Bugle Boy"! Another huge highlight was for Talia Brennan, who won the Division Two Title and took home "Senior Performer of The Year"!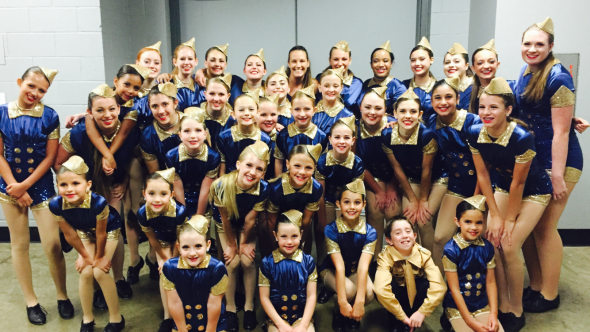 Other Nationals Highlights Include:Platinum and Overall Wins for: Walk This Road (Minis Jazz), Oh, Doctor! (Jr Tap), Oompa Loompa Doompadee Doo (Jr HH), So Fly! (All Company Hip Hop), The Abduction (SR Jazz), Amber 3rd Place Overall Seniors, Christina 3rd Place overall Teens, Georgie and Devin won for Friendship, Kayla won SR Division 1 Solos…there are way more accolades, bottom line…GSSD Company RAISED THE ROOF!