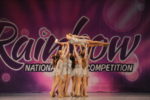 2017-2018 COMPANY AUDITIONS
6-12 yrs – May 16th from 5:30-7pm
13-18 yrs – May 17th from 5:00-7:30pm
Age is as of Audition dates!
$10 Audition Fee – Sign Up Today!
Please arrive at least 30-40 minutes early to check in and warm-up.
The faculty at GSSD take A LONG time choosing the groups for The Company. We take many things into consideration when forming these groups; including attitude and effort in class, performance quality, dedication and attendance, audition performance, recital performance, competition performance/readiness, ability to pick up and retain choreography, age, maturity level, the overall aesthetic appeal of the group, personalities, and much more. We do everything we can to place the dancers where they will most excel and shine. For some dancers, this means dancing with a group slightly younger or older than their current age. For some dancers, that means dancing with a group slightly more advanced or less advanced than their current level. But we ALWAYS have their best interest at heart.
Although we do not have a set number of slots, or number of groups predetermined before auditions, not everyone will make The Company. If your child is not placed in The Company, please do not take that as a sign that they shouldn't continue with dance. It merely means that we did not have a group that fit their needs/level/etc. at this time. We are happy to discuss your child's placement with you (or your child), and to recommend what classes they should take.
Placement in The Company is an honor and privilege that needs to be taken seriously, and treated respectfully. We are a supportive, loving community at GSSD. Please only accept your spot if you are willing to make The Company a priority and treat your fellow dancers, teachers and studio with respect, loyalty and dedication.