Our 21st Annual Spring Performances will once again be held at the Pinnacle Performing Arts Complex on June 8th (dress rehearsal), June 9th @6:30pm, June 10th @2:00pm and 7:00pm.
Tickets are $10 at the door or you can livestream the performances!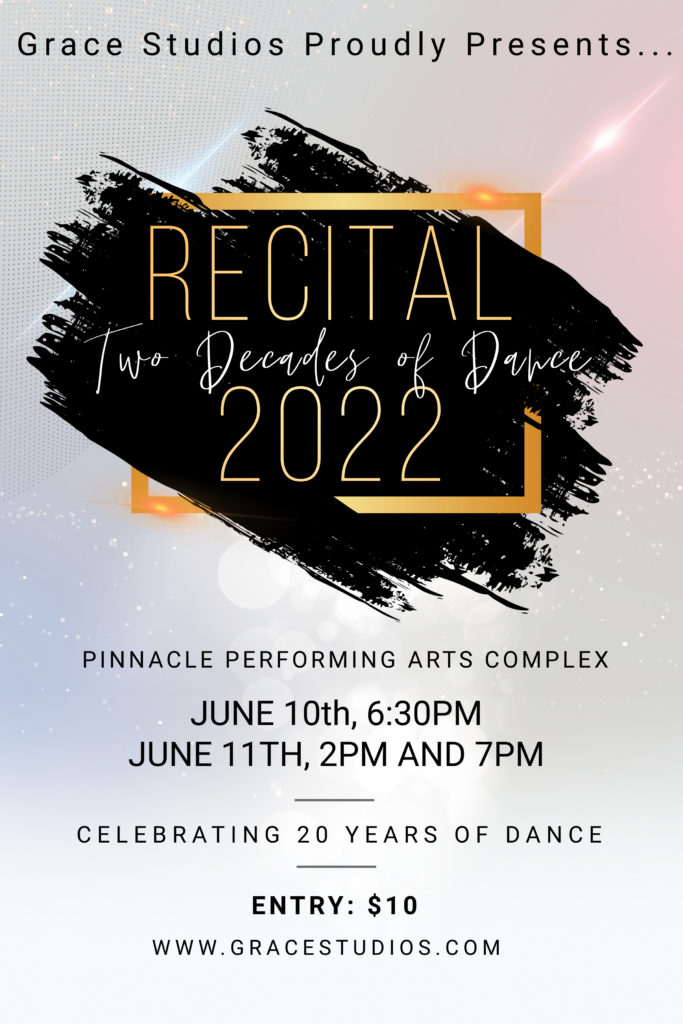 Spring Recitals June, 2021 – "BACK IN THE SPOTLIGHT"
were held at the Lakewood Cultural Center
What a journey the 2020-2021 Season has been! But, we did it!!!!
Because of COVID-19, we had to cancel our Spring 2020 Recitals
Here is the "Opening Number", performed by our Company Dancers