SEASON 21 Recitals:
December 2nd, 2022 @Pinnacle Performing Arts Complex (Dress Rehearsals on the 30th and 1st)
June 7th&8th @Pinnacle Performing Arts Complex (Dress Rehearsal on the 6th)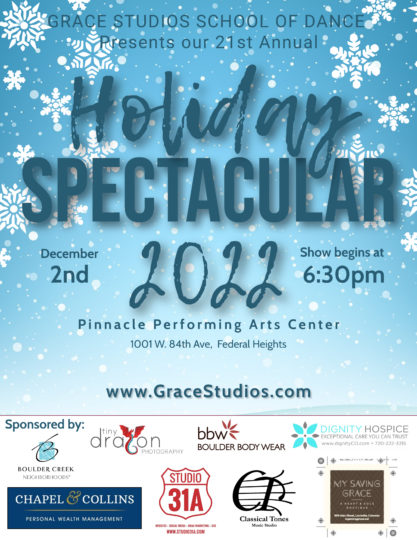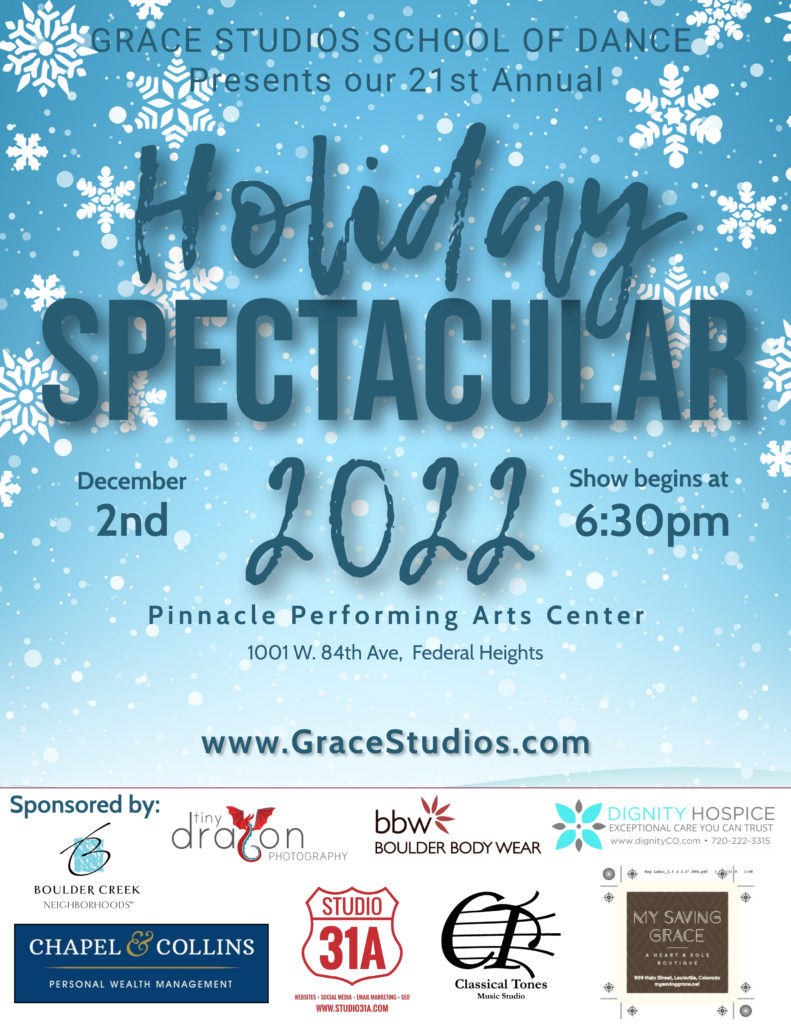 20th Season Performances:
Spring Recitals 2022 – June 10&11 @Pinnacle Performing Arts Complex (Dress Rehearsal on the 9th)
PURCHASE LIVESTREAM TICKETS TO ANY OF OUR THREE PERFORMANCES!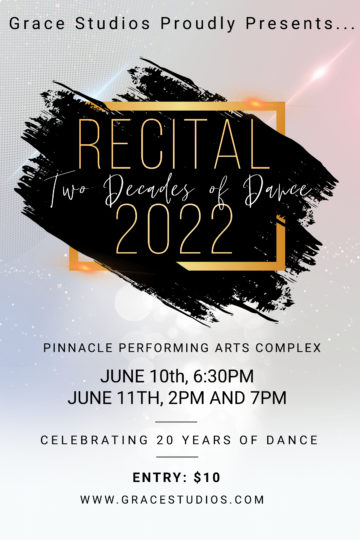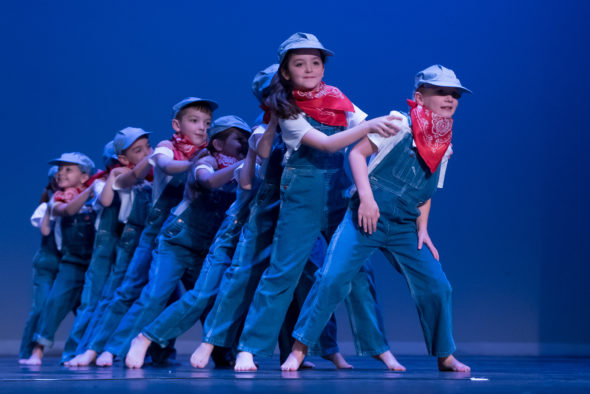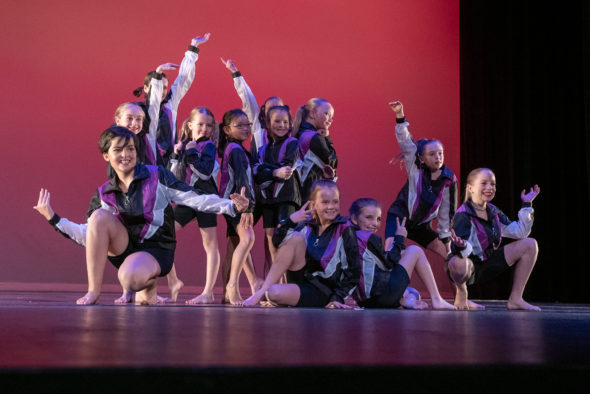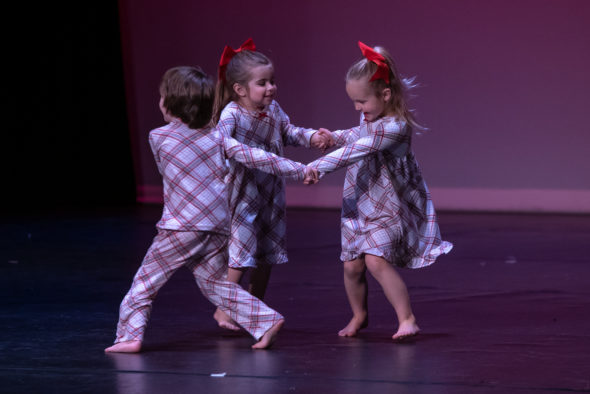 All GSSD Dancers perform in at least two recitals a year!
All recitals are professionally run at The Pinnacle Performing Arts Complex,
with a full dress rehearsal before (at the Pinnacle),
professional pictures and videos to purchase, costumes, flowers, a bake sale …the works!