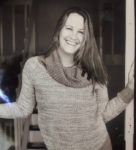 CHRISTY SINKEY-Director/Owner/Instructor/Choreographer,
co-founded Grace Studios in 2002 with her longtime friend Stephanie (Roth) Bogrett. Their vision was to create a studio where dancers could grow as performers, artists and individuals in a fun, loving, creative and supportive family-style environment; and to celebrate life through dance. Christy strives to make every class she teaches challenging, enjoyable and rewarding for each and every dancer in the class; and for each student to walk away from class with a smile on their flushed faces, and an uplifted spirit. Christy has been teaching dance locally since 1994. Her choreography is inventive, creative, challenging and always age-appropriate; and has received many choreography and judge's choice awards at local and national competitions. Before opening Grace Studios, Christy earned her Bachelor of Arts in Child and Adolescent Psychology from CU, Boulder; taught pre-kindergarten, then kindergarten, ran the school's creative movement and dance programs; and developed, managed and was Lead Teacher for the school age summer camps. Christy is enthusiastic and energetic about teaching dancers of ALL ages. She is a Colorado native and lives just outside Boulder with her husband David, three daughters and two dogs. Email Christy
BRITTNEY KIRKPATRICK – Lead Instructor / Choreographer A native of Louisville, CO, Brittney Kirkpatrick grew up training in a wide variety of dance styles including jazz, lyrical, ballet, tap and hip hop. Her studio gave her the opportunity to teach dance classes and she found great joy in teaching kids as well as choreographing. Once she graduated high school, Brittney continued her dance education at The University of Colorado at Boulder. There, she was able to work with world-renowned artists such as Erika Randall, Michelle Ellsworth, Gabe Masson and Rennie Harris. She graduated cum laude with a BFA in Performance and Choreography. After graduation, she completed a season dancing for Deeply Rooted Dance Theater as a member of their Emerging Artists Ensemble in Chicago, IL. While in Chicago, she had the honor of training with artists such as Kevin Iega Jeff, Gary Abbott, Nick Pupillo, and Jessica Deahr. She also worked as a freelance dancer and, through her work ethic in class, was offered a work study position at Visceral Dance Center. Since moving back to her home state, she's had the pleasure of teaching for many studios and workshops across Colorado. Brittney has also performed with many local companies including Interweave Dance Theatre, Louder Than Words Dance Theatre, The Schiff Dance Collective, and Rogue Co. Currently, she is a lead instructor at Grace Studios School of Dance, where she has taught for over 7 years, as well as the manager at One Big Yes Productions. She also co-directs Resident Professional Dance Company, Industrial Dance Alliance, with Jessica Pittman.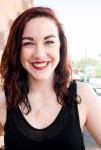 HANNAH LARSON – Instructor/Choreographer, originally from Houston, Texas, Hannah began her training at Rowland School of Ballet under the direction of Sheryl Rowland. From a young age, she studied ballet, modern, jazz, and tap. She trained with the pre-professional companies, Kingwood Dance Theatre and Kingwood Jazz & Co. Here she worked with choreographers such as Jessica Hendricks, Peter Chu, Virginia Hendricksen, John Adamson, and Rob Davidson. She graduated summa cum laude from the University of Arizona with a BFA in Dance, and a BA in Information Science and Arts. During her time at UA, she worked with choreographers such as Sherry Zuncker of River North, Tammy Dyke-Compton, Sam Watson, Michael Williams, Douglas Nielsen, and Elizabeth George. She was also able to show many of her own works at various shows featuring student choreography. During her time as an undergraduate, she joined Art.If.Act Dance Project in The Great American Dance Tour of China, where they traveled across China for five weeks, performing over twenty shows. She also performed in the winning dance of Jazz Dance World Congress 2012 in Pittsburgh. Hannah continues to dance, teach, and choreograph nationally after graduating, and has recently returned from studying several months from various industry leaders in LA. Hannah has taught for GSSD for the past 7 years, and our dancers genuinely love and admire her.
KELSEY KEMPFER – Instructor/Choreographer – Kelsey is a Boulder Native who started dancing at the age of three. She grew up studying with Expressions Dance Company and Grace Studios School of Dance, then continued her education at the University of Colorado where she received Bachelor degrees in Dance and Sociology in 2009. While at CU, she was awarded the Jamie Kellam Redmond Scholarship and the Talent and Creativity University Dance Award, along with being a member of the Phi Beta Kappa Honor Society and the National Scholar Honors Society.Kelsey has extensive performance, competition, and choreographic experience and has been trained in the various styles of Jazz, Contemporary, Modern, Hip Hop, Tap, Ballet, and West African dance. She has performed professionally in over 50 shows within the US, and over the years she has had the privilege of working with many nationally and internationally acclaimed artists. Kelsey currently is a co-director at New Breed Dance Company and has also danced with Moraporvida Contemporary Dance, New Breed Dance Company, and Interweave Dance Theater, and Helander Dance Theater. She is a proud alumni of Grace Studios School of Dance, and has had the honor of teaching here for over 16 years. Her choreography has been given top awards at multiple regional and national dance competitions around the US. When she is not dancing, Kelsey works as a Long Term Care Manager for Adult Care Management, Inc. where she helps elderly and disabled adults access community resources and in-home assistance through Medicaid. She also enjoys hiking, karaoke, horror movies, tequila, and fluffy animals.
MOLLY BANTUGAN – Instructor/Choreographer Molly Bantugan received her formative dance training in Denver, Colorado at Sweatshop Dance and the Denver School of the Arts, where she spent seven years as a dance major, and earned an Arts Endorsed diploma. Molly graduated Summa Cum Laude from Cornish College of the Arts, in Seattle, Washington, with a BFA in Dance in May of 2020. During her time at Cornish, she earned her certification in Pilates Mat under the direction of Michele Miller. Her choreographic works have been presented at Boulder Jazz Dance Workshop's student show and Cornish's student choreographed show Terpsichore's Landing. Molly has served as an apprentice for Boulder Jazz Dance Workshop's resident company Interweave Dance Theater and is currently a member of Rogue Co. Dance Company. Molly loves the emotion and storytelling aspect of dance, as this is what fuels her dancing and current work.
LINDSAY MCWILLIAMS – Instructor/Choreographer Lindsay Dighero McWilliams grew up in Thornton, Colorado training in many styles including ballet, jazz, tap, hip-hop, and lyrical/contemporary. Lindsay enrolled in the Dance Division at Colorado State University where she has trained in ballet (Vaganova), modern, choreography, and dance pedagogy. Lindsay has had the opportunity to perform with CSUs Tour Dance Company and served as the Technical Director and Assistant to the Director. During her time at CSU, Lindsay added a double major of Health and Exercise Science with a concentration in Sports Medicine and served as a Student Ambassador for the College of Liberals Arts. Since graduation, Lindsay has worked as a Rehab Aide for Physical Therapy Clinics. She has also been certified through the University of Northern Colorado Cancer Rehabilitation Institute as a Clinical Cancer Exercise Specialist and ACSM as a Certified Exercise Physiologist. Currently she is an instructor at Grace Studios School of Dance and working full time as a Personal trainer, Exercise Physiologist, and Cancer Exercise Specialist with her self-owned company, Recover and Revive Fitness.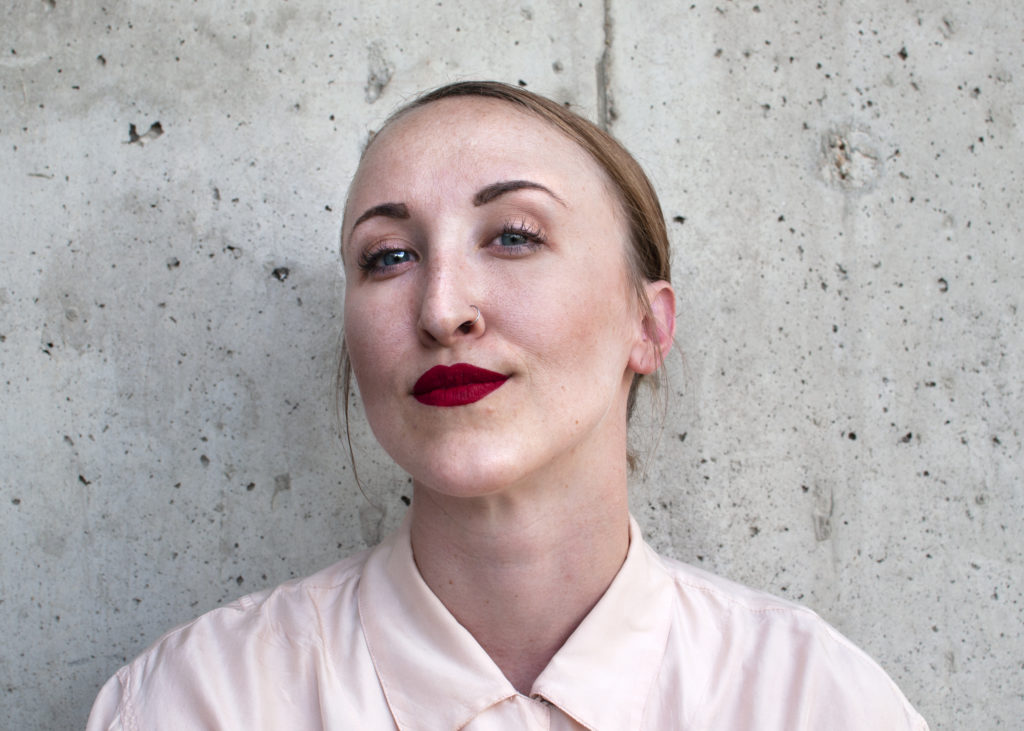 AUDREY GIBSON – Guest Instructor/Choreographer – Audrey Gison is a funk-centric dancer specializing in popping, locking and everything hip hop. She has won a collective of 4 VeRVE dance competitions in Boulder, CO; competed in LA's Redbull Dance Your Style Battle and performed in the International Breakin' Convention at the Buell Theatre. Audrey takes great joy in passing on her foundational knowledge as a teacher, focusing specifically on the technique, grooving and style that has carried the art form for so long.
ALISON FLETCHER -Instructor/Choreographer has recently returned back to the states from North Africa, where she worked for an arts and culture organization that is designed to help university students express themselves artistically. As the Artistic Director of Dance within that company, Alison developed dance programs for students at local universities. She offered them basic training in Contemporary, Hip Hop, Improvisation and Ballet, and taught them how to use dance to share personal testimonies of their lives. Independently, Alison developed a company of her own that was committed to using art for discovery, both internally and externally. Her company often collaborated with local artists to invite the North African community into these art forms through workshops, masterclasses, and exhibitions.
Before Alison moved to Africa in August 2012, she was teaching Modern, Jazz, Ballet, and Hip-Hop to students from thirty-eight different countries at the international high school Wasatch Academy, located in Mount Pleasant, Utah. In 2011, Alison received her Bachelor of Arts Degree in Dance Education from James Madison University, where she was actively involved in Contemporary Dance Ensemble. Alison is in her sixth year of teaching with GSSD, and we love her fresh modern style and her infectious smile!
ANNIE BLAKENSHIP – Instructor/Choreographer, began her training in Plano, TX, under Dance Industry owner and artistic director, Christy Wolverton-Ryzman, where she spent seven years as a member of the performing company. After graduating high school, Annie was chosen as one of twenty dancers to participate in the Edge Performing Arts Centers scholarship program in Los Angeles. While on scholarship she trained extensively with some of the biggest names in the dance world.
Annie has performed with Rhianna at the MTV Video Music Awards, as well as in in the Academy of Television and Arts and Sciences TV MOVES! Live Show, Dancing Under the Stars Choreography Festival, Pasadena Dance Festival, and appeared in a season one episode of John Chua's The LXD, Annie currently lives in Denver, and she teaches both elementary school and dance. She is on faculty with Boulder Jazz Dance Workshop and is a member of Rogue Co. Dance Company.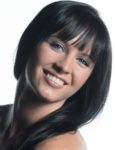 JESSICA PITTMAN – Instructor/Choreographer was born October of 1991 in Grand Rapids, MI. Dance training began at the age of six, and the first eleven years were spent training at a competitive dance studio to be versatile in many styles including jazz, tap, contemporary, modern, hip hop, lyrical and ballet. Receiving a Bachelors Degree in Dance and a Bachelors of Fine Arts in Painting in 2014 from Grand Valley State University , she has expanded her knowledge of both technical and performance training. Through the Grand Valley Dance Company she has studied with renowned guest choreographers such as Lauren Edson, Autumn Eckman, and performed with the Thodos Dance Company of Chicago. Jessica has choreographed for various shows including Open Space 2014 and 2015, Boulder Jazz Dance Workshop Student Showcase, countless undergrad shows, and represented GVSU at the 2013 ACDFA with her senior group piece. She has performed with Denver companies Louder than Words, Davis Contemporary, and Boulder companies Third Law and The Schiff Dance Collective.
KAITLYN LAWRENCE – Guest Instructor is from Denver Colorado and holds a Bachelor of Fine Arts in Dance and a Bachelor of Arts in Neuroscience from the University of Colorado Boulder. She grew up dancing in both competitive studios and at Denver School of the Arts under the direction of Michael O'Banion and Alicia Karczewski, training in a variety of dance styles including tap, modern, contemporary, ballet, and jazz. At CU Boulder, she had the privilege of studying under artists such as Michelle Ellsworth, Erika Randall, Helanius J. Wilkins, and Rennie Harris. Kaitlyn also enjoys working in technical production, which began at CU and continued to grow as she traveled to The Yard, a summer dance festival on Martha's Vineyard as a technical production intern and then to Walt Disney World under the Disney College Program. She has stage managed for several artists around the country, including for Rennie Harris at Colorado College, for Helanius J. Wilkins at Dance Place in Washington, D.C., and for Olivia Dwyer Dance Projects at Gibney Dance Center in New York City. Kaitlyn currently works as the assistant stage manager for the ballet company Wonderbound and teaches at various dance studios in the Denver metro area. Kaitlyn is a member of Rocky Mountain Rhythm, Colorado's first tap company, performs with local dance company Industrial Dance Alliance, and is on the teaching faculty for Denver's first ever tap festival, Mile High City Tap Festival.
ALLISON BLAKENEY – Guest Instructor is a dancer, performing artist, choreographer, and a lifetime student. She is a Colorado native and has been dancing for over 20 years in Colorado, Los Angeles, and New York City. In 2009, she completed the Scholarship Program at the Edge Performing Arts Center. From there, she moved to Boulder, CO where she danced with The Schiff Dance Collective, Rogue Co. Dance Company, and Nancy Cranbourne. During this time she also taught and choreographed at studios throughout Colorado and completed Bachelor of the Arts degrees in both Philosophy and Psychology at the University of Colorado at Boulder. She currently dances with Interweave Dance Theatre and has had the opportunity to choreograph for professional shows with The Schiff Dance Collective, Rogue Co. Dance Company, and Interweave Dance Theatre. Allison is currently pursuing an MA in Dance and Identity at New York University through the Gallatin School of Individualized Studies.
MIMI FERRIE – Guest Instructor is a native of Fort Collins, CO where she trained as a competitive gymnast and dancer. While in high school, Mimi performed with companies such as Impact Dance, High Performance Dance Theatre, and Opera Fort Collins. Mimi graduated with her BFA in Dance from the University of Colorado in 2007. While at CU, Mimi performed in over 50 works by students and faculty including Gabe Masson, Onye Ozuzu, David Capps, and guest choreographers Susan Marshall, Rennie Harris, and Kevin Wynn. Mimi recently co-founded Peekaboo Sole Productions, a performing arts organization committed to providing artistic exchange and performance opportunities for artists in the Boulder/Denver area. Mimi has extensive training in modern, jazz, lyrical, ballet, african, and hip hop, and dance pedagogy. Mimi's classes include a strong emphasis in technique and creative development. She has been teaching with Grace Studios since 2007, and is proud to be a part of the GSSD family.